On 3 of November 2022, a class of 30 students from the City University of Macau, from the Faculty of Business and the Business Law class (BBA – second year), together with students from the Institute of Portuguese-speaking countries (master and Ph.D. program), paid a visit to C&C Lawyers and to the  Rui Cunha Foundation.
Dr. Nuno Sardinha da Mata, the Senior Partner of C&C, welcomed all students and, along with Professor Francisco José Leandro from CityU, and presented a private class on the general concept of Commercial Law in Macau, as well as the practical aspects of commercial enterprises' constitution, responsibility, and alternative dispute resolution. We are pleased to provide an opportunity for students to have a better understanding of the Macau Law and the role of Macau as a platform between China and Portuguese-speaking countries.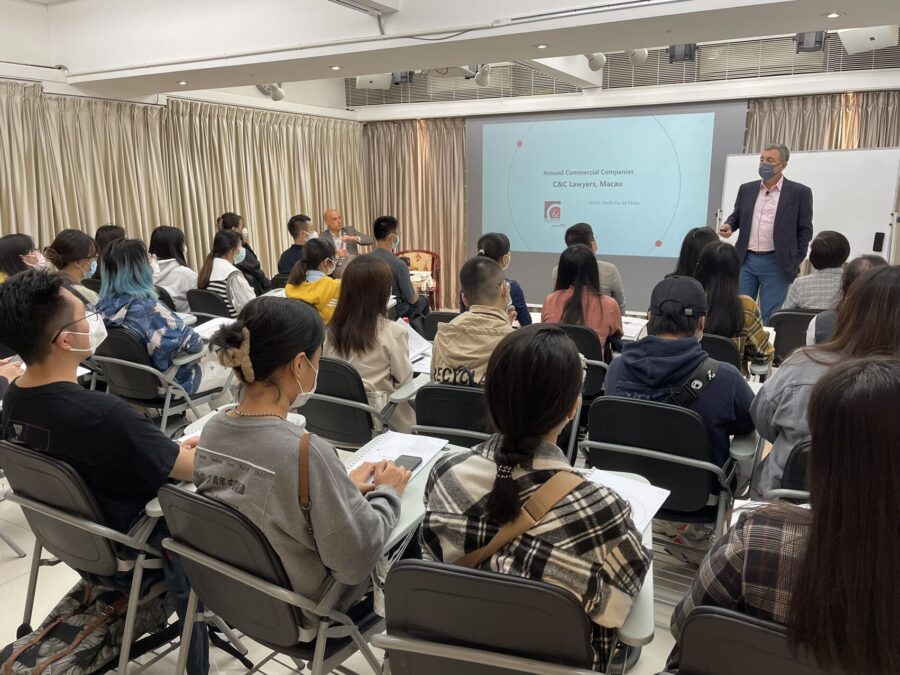 More information is available here.